Picture Book by Tess Guinery
Regular price
Sale price
$41.00 USD
Unit price
per
Sale
Sold out
A colorful picture book; an ode to dreaming, for little and big people alike.
More about the book

'The Stars Nodded' was created from my recent body of work 'The Moonflower Monologues' —extended and adapted into a creative ode for little people and big people alike. It was written with a passionate sense of movement and aliveness for the dance that life is. During the process of creating this little book of dreaming, I imagined it being read almost as a prayer over growing hearts and minds as heads lay gently upon pillows before bed. I envisioned it to be spoken much like a chorus to the dreaming and a catalyst for the big and colourful kind of thinking. Although this book seemingly leans to the littler of growing hearts, I see it being held by the older hearts too. "Words are powerful enough to build worlds".

Excerpt from titles opening page: Did you know you were created for wonder? Maybe you already know such things, or maybe you have forgotten? Wherever you may find yourself, this book is for you, it's your story too! There are no rules in the dreaming, so sing each line aloud as an ode or a prayer, a chorus or a poem, and believe it to be true—that lovely and impossible things, can and absolutely will happen in this big beautiful life. So from my big heart to yours, I invite you into this little book of dreams, not the kind of dreams that are mysterious and afar, but the real ones — the ones made just for you, that call your name and walk you home.
Product Information

Format: Hardback / hardcover

Page Count: 38 + End Papers

Dimensions: 28.8 x 22.3 x 1cm

Weight: 403g

ISBN: 9780646849607

Date Published:

Publisher: Self-Published by Tess Guinery with Morgan Printing
Shipping & Returns

FULFILMENT:
In-stock books will ship within 1-2 business days.

SHIPPING TIMES:

All items are shipped from our studio in NSW, Australia.
Australia: 1-3 days Express, 3-10 days Standard. Shipped from our warehouse in NSW.
USA / Canada: 3-10 days Express / 10-21 days Standard.
UK / Europe: 3-14 days Express / 14-21 days Standard.
Other International: 7-14 days Express / 14-21 days Standard.

RETURNS:
At this time we are unable to offer change of mind returns. If you feel that for some reason the book was not what was described on this website please email orders@tessguinery.co - although we believe it to be much better in your hands than we can show you online and so do thousands of happy customers around the world!

RETURN TO SENDER ITEMS:

We take no responsibility for orders that have not been collected within the courier's required time frame or if an incorrect address has been provided. If an order has been returned to sender due to the above reasons, there are two options:

1. We can refund the order cost, minus the original shipping fee and return to sender fee (this varies depending on location).

2. We can re-ship the order. The customer is responsible for paying the return to sender fee and a reshipment fee.

Once an order has been returned to us, we will contact the customer to arrange for reshipment or a refund. We will hold all domestic orders for 30 days and international orders for 60 days. If we have not been able to successfully contact the customer, we will automatically provide a refund (minus the original shipping fee and return to sender fee).

INTERNATIONAL DUTIES AND TAXES:

Shipments to certain countries & regions (mainly in Europe) may incur an importers tax fee collected by your local government customs, payable by the customer.

List of known regions with free trade agreement with Australia (where no tax will be collected):

• USA

• Asia

Known regions where tax MAY be collected by your customs office:

• Europe
Ethically made

'The Stars Nodded' is a self-published book of prose produced ethically on Australian soil by Morgan Printing, using the highest of quality elements including 100% Recycled Uncoated paper, created to last in your heart and on bookshelves for generations to come. With love and thoughtfulness by Tess Guinery.
Share
View full details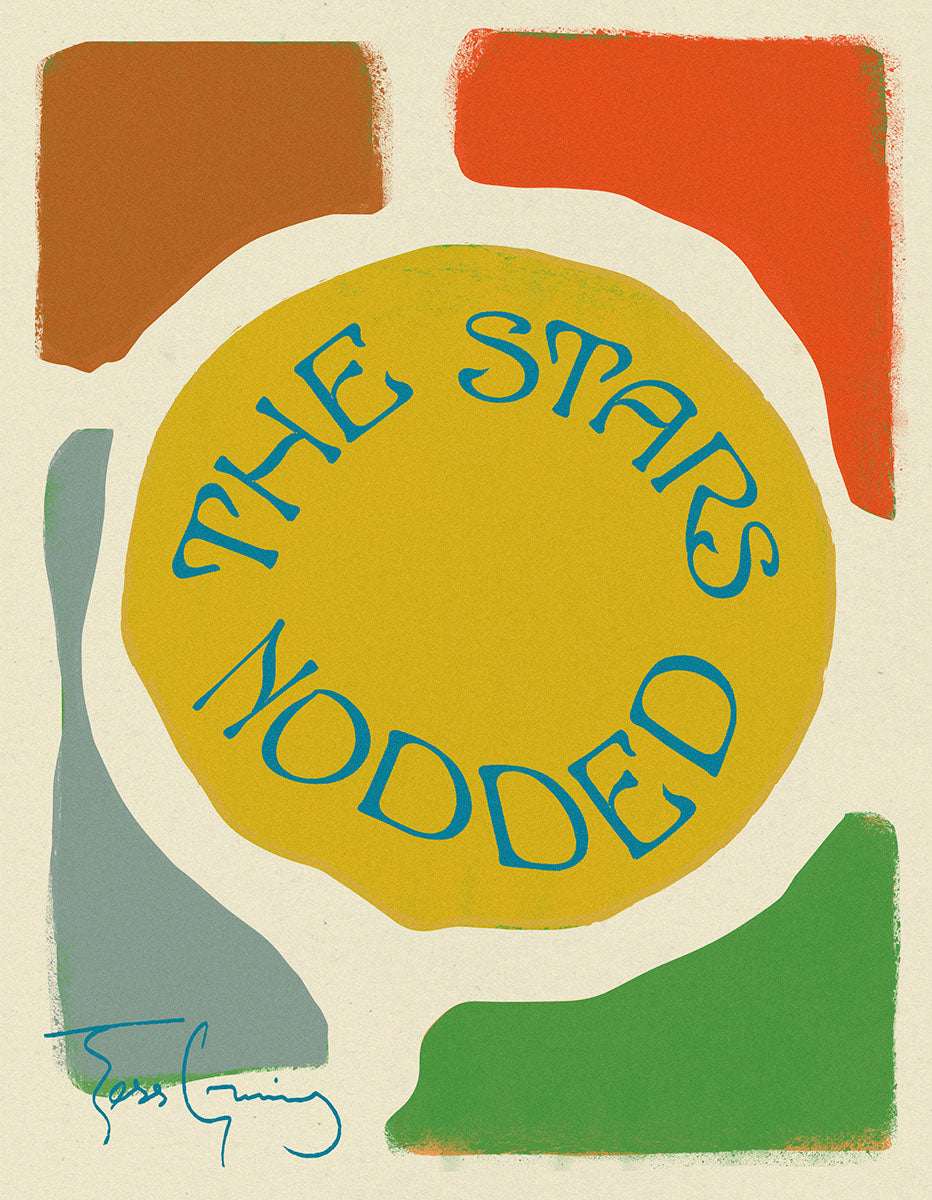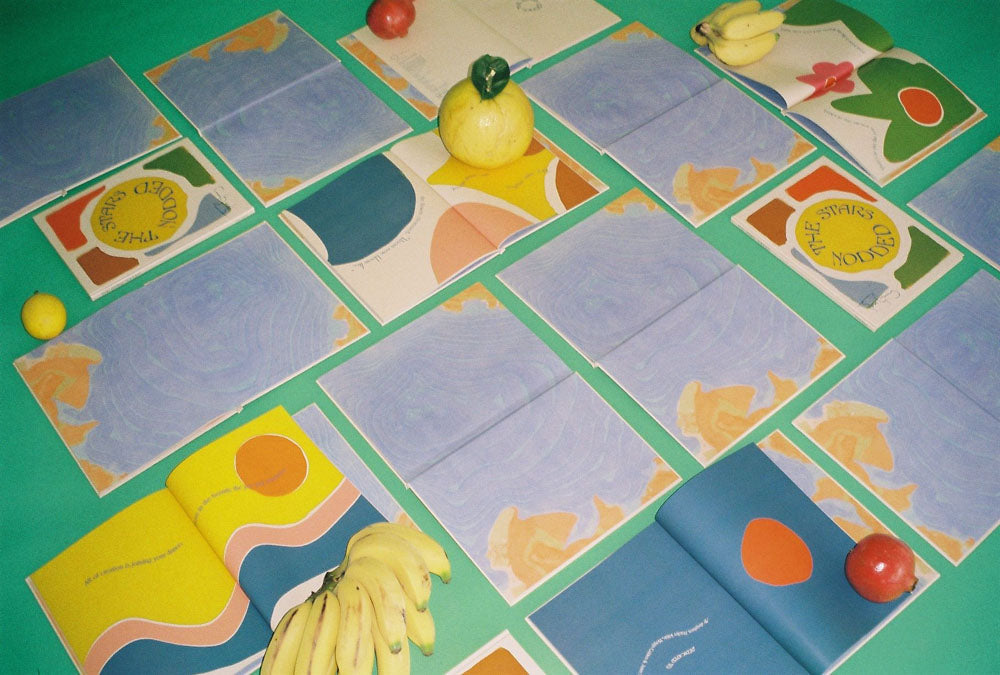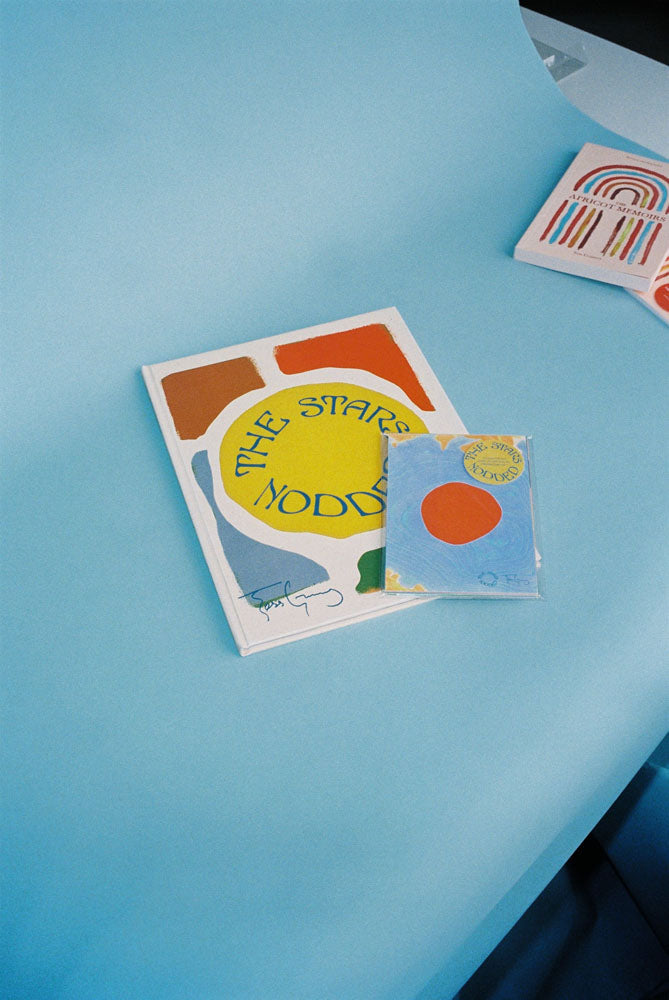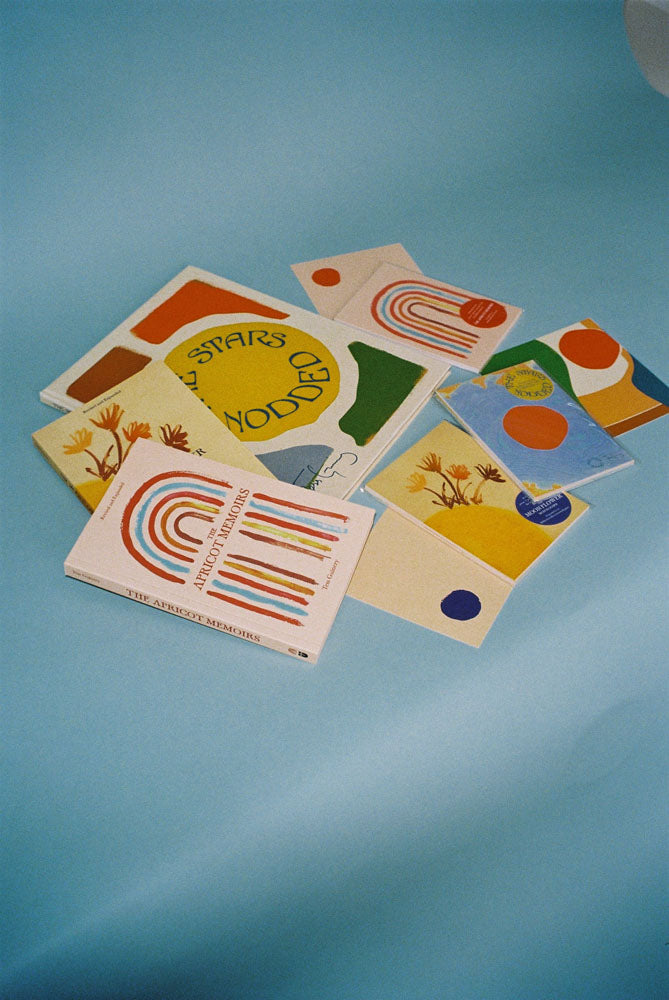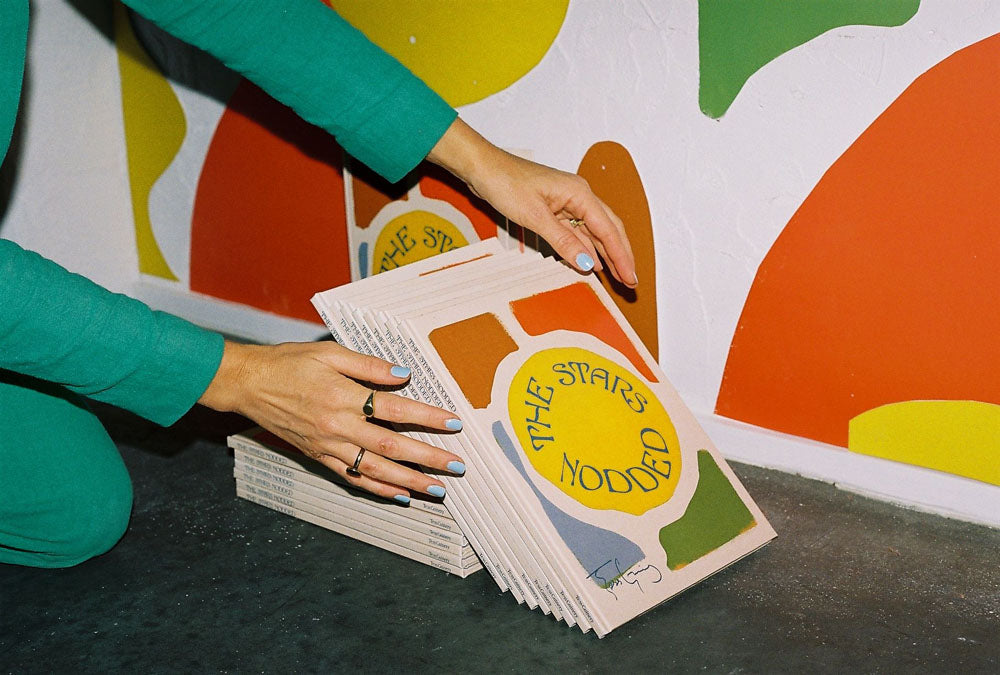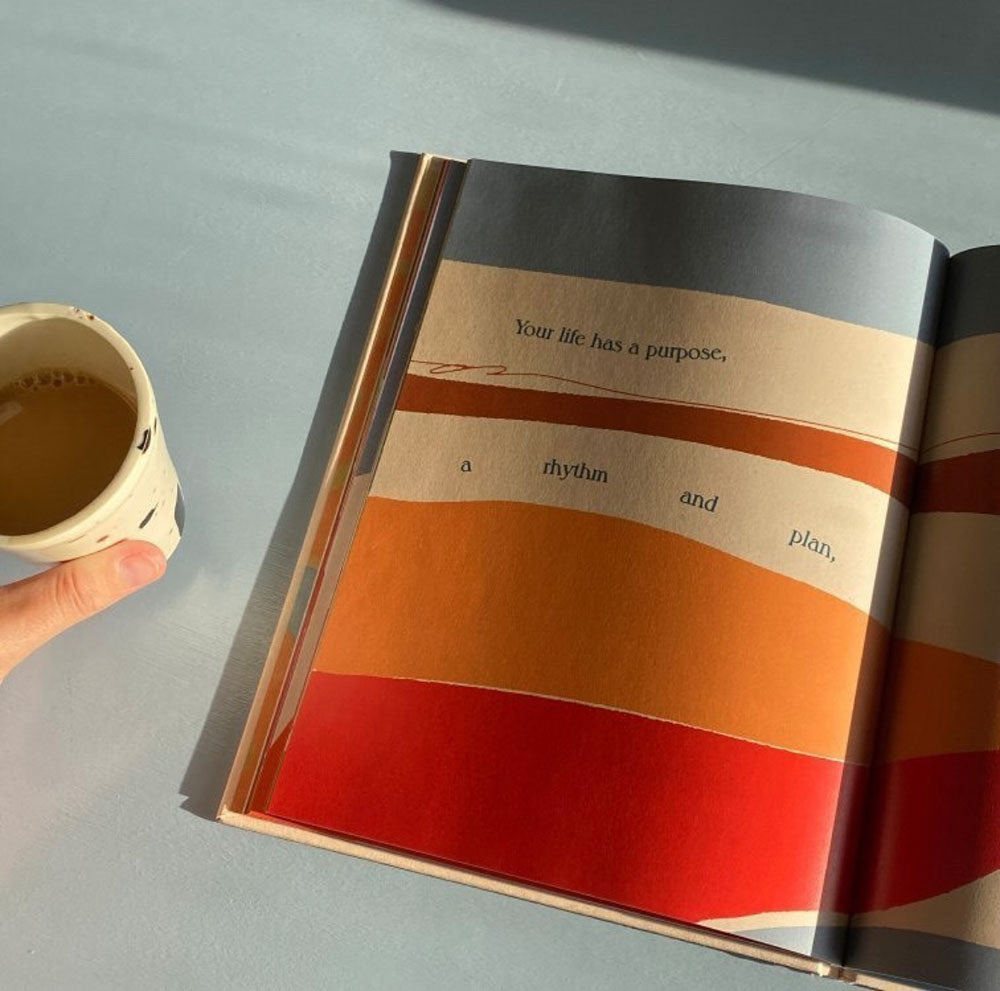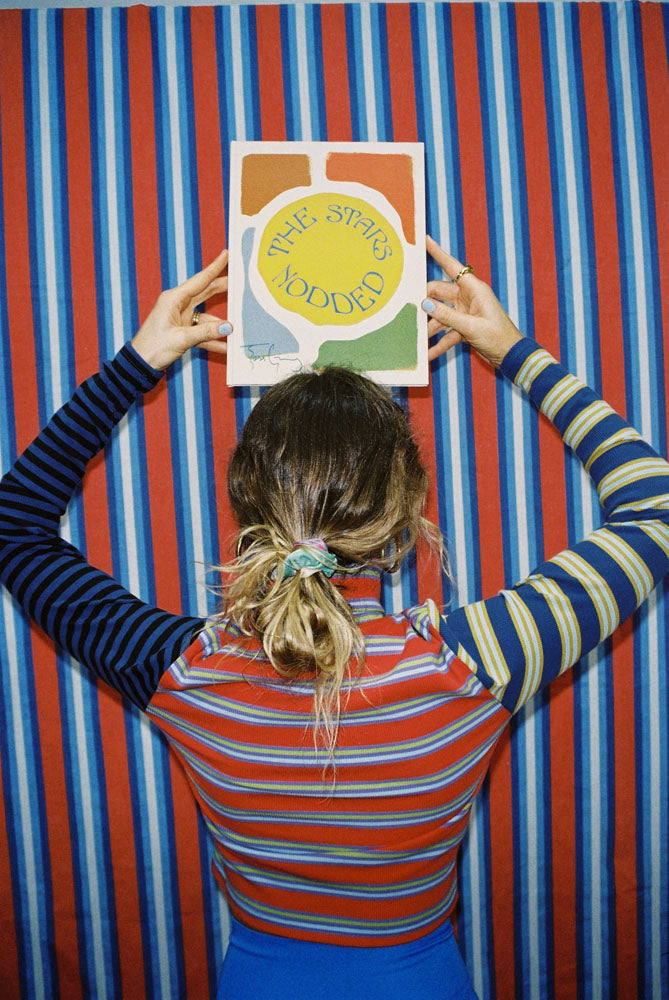 About Tess Guinery
"Creativity has always felt instinctive and in that I've adhered to the concept that creativity is a practice, is innately part of life rather than an extension of it. The pursuit of seeing beauty and being awake to it is the undercurrent and leading of all my work. I seek it through conversation and electric communion in my prayer life, it's here, my eyes become awake to beauty and from this place, I create. Art is in the everyday" - Tess Guinery