Welcome to the Tess Guinery Wholesale Portal;
We ask that you take a floral moment to ponder and order your bundles thoughtfully and carefully.
First in, most florally dressed! We are so excited to have you on board the flower-train.
The self publishing process is an intimate one indeed, we know you'll appreciate that forseeing the actual amount of books needed adjacent to demand is often something we can't plan for (nor predict). In moving forward with the very first run of THE MOON FLOWER MONOLOGUES we have taken all the data from a huge year of circulation of —The Apricot Memoirs, and looked at the speed at which it sold and the amount of copies currently in circulation globally and thus plan on making this a larger print run to accommodate the consumer need (based on the data we know). So this is it for 2019! Order what your heart hopes for in this print run, as we don't plan on doing another wholesale run of either of the two books until 2020. So with this in mind, we ask that you select bundles carefully with Christmas and the festive season in consideration.
Wholesale Orders will close strictly at midnight on Thursday 17th September - we will send two friendly reminders (just incase you forget), and if the prompts aren't adhered to your order will be immediately cancelled. We officially begin print production of The Moon Flower Monologues and The 7th run of The Apricot Memoirs on Monday the 23rd September, with production scheduled to take 4 weeks (all orders will be sent directly from the print house with an expected delivery date late October early November). We will keep you highly update throughout the production process.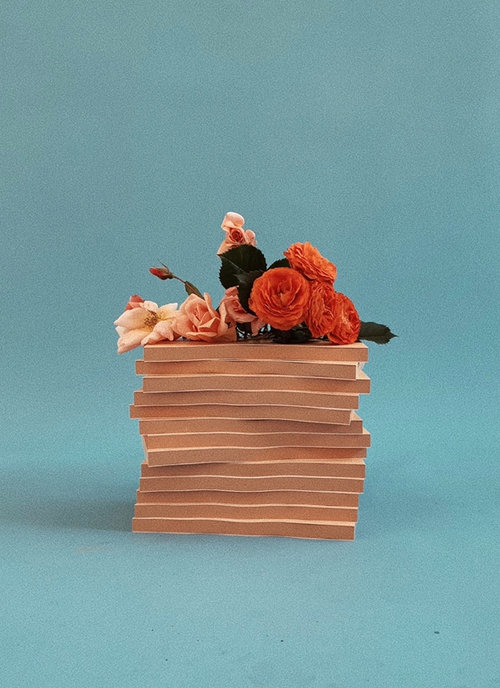 The last 12 months saw a 12% increase in the paper cost. We have worked hard to absorb costs in order to keep the wholesale price the same as The Apricot Memoirs. All print processes were created and handcrafted on Australian soils by artisans of print—Morgan Printing / morganprinting.com who believe in art and communication. For them, print is the fusion of ink and paper,skill and passion, resulting in tangible and meaningful communication. The golden honey paper that these Memoirs were written upon were crafted in the French Mill Papeteries de Clairefontaine. Clairefontaine started their production in 1858 in Meurthe Valley where there is a long tradition of paper production since the XVI century. The cover stock, Knight Vellum, was crafted in the Italian Mill Gruppo Cordenons. Gruppo have two mills in the north of Italy - Scurelle (est. 1715 and Cordenons (est.1636). There is history in this paper, there is art in processes.
Please note: POSTAGE IS NOT INCLUDED IN THE ABOVE PRICES. Please advise how you would like your books delivered (with or without tracking) - we highly recommend tracking as we are not responsible for any parcels that go missing in transit that have not selected the tracking option. Your postage cost will be calculated and added to the final invoice sent to your email.
ADD 'THE APRICOT MEMOIRS'
When ordering The Moon Flower Monologues you have the option of adding an order of The Apricot Memoirs. The Minimal order is 25 units going up in increments of 5 and are the same cost above as The Moonflower Monologues.
*Please note that The Memoirs are still in demand and we have been asked countless times of the Moon Flowers campaign if they will be sold together as a bundle. The Apricot Memoirs is not available individually at this time.
As a gift for ordering a wholesale package you will receive 4 beautifully printed Moon Flower Monologues special edition A4 posters.
Fill out the wholesale form below and carefully select the package(s) you wish to order along with all the other important information for our processing. Once complete and submitted, we will generate your invoice and it will be sent directly to your provided email for your amendment. Please note: your order will not be validated until payment is received. We politely ask that all invoices are paid promptly so order doesn't run the risk of being cancelled. Please send all remittance confirmations to wholesale@tessguinery.co